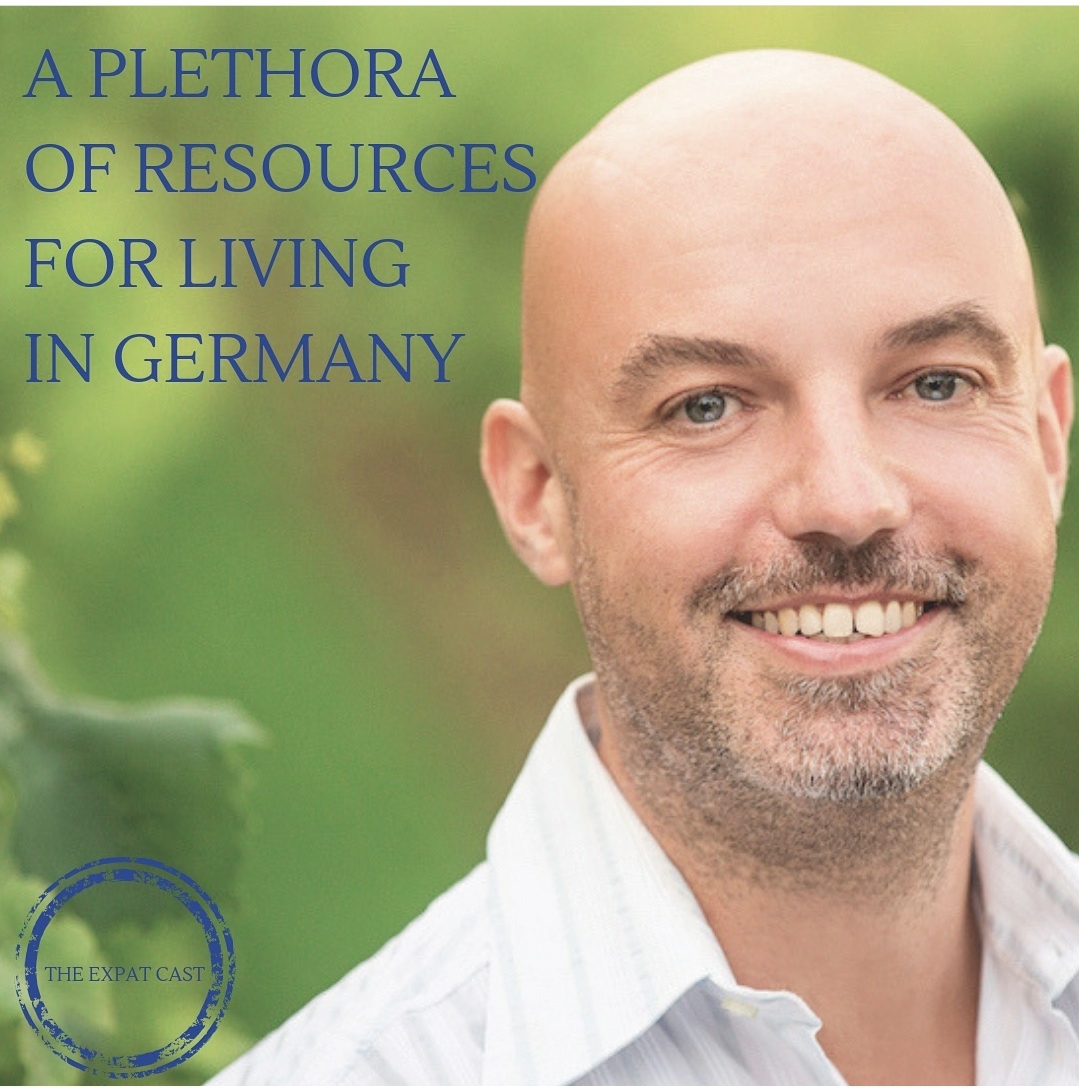 Season 1, Episode 23. When host Nicole was preparing to move to Germany, one of the websites she frequented was Live Work Germany. It seems like they've got a resource guide for every bump in the road of moving to Germany, from registering your address to navigating a foreign qualification recognition process - all up-to-date, all in English. As a librarian who loves a good resource, Nicole has long been a huge fan. So it was an honor to sit down with the man behind it all, James!
James moved to Germany from England 12 years ago for a job after studying the language in university. He didn't expect to find a new home to the extent that he did. Lucky for us all, his career evolution led him to launch a website and blog to help other expats and want-to-be expats figure out the practicalities of moving to Germany. He also chats with us about his new service, where users can send in their German correspondence and get, in English, a short run-down of what they need to do.
LIVE WORK GERMANY
Check out all of James' incredibly helpful resources at Live Work Germany
Sign up for James' new German Correspondence service
WEAREXPATS TWITTER
Nicole will be tweeting @wearexpats from December 10-17.
FOLLOW THE EXPAT CAST

Instagram @theexpatcast 
Twitter @theexpatcast 
INTERESTED IN STARTING YOUR OWN PODCAST?
Host your podcast on PodBean. Go to podbean.com/expat to get your first month with PodBean for free.
SUBSCRIBE TO THE EXPAT CAST

COMMUNICATE
Got questions, comments, topic ideas, funny anecdotes? Email us at theexpatcast@gmail.com