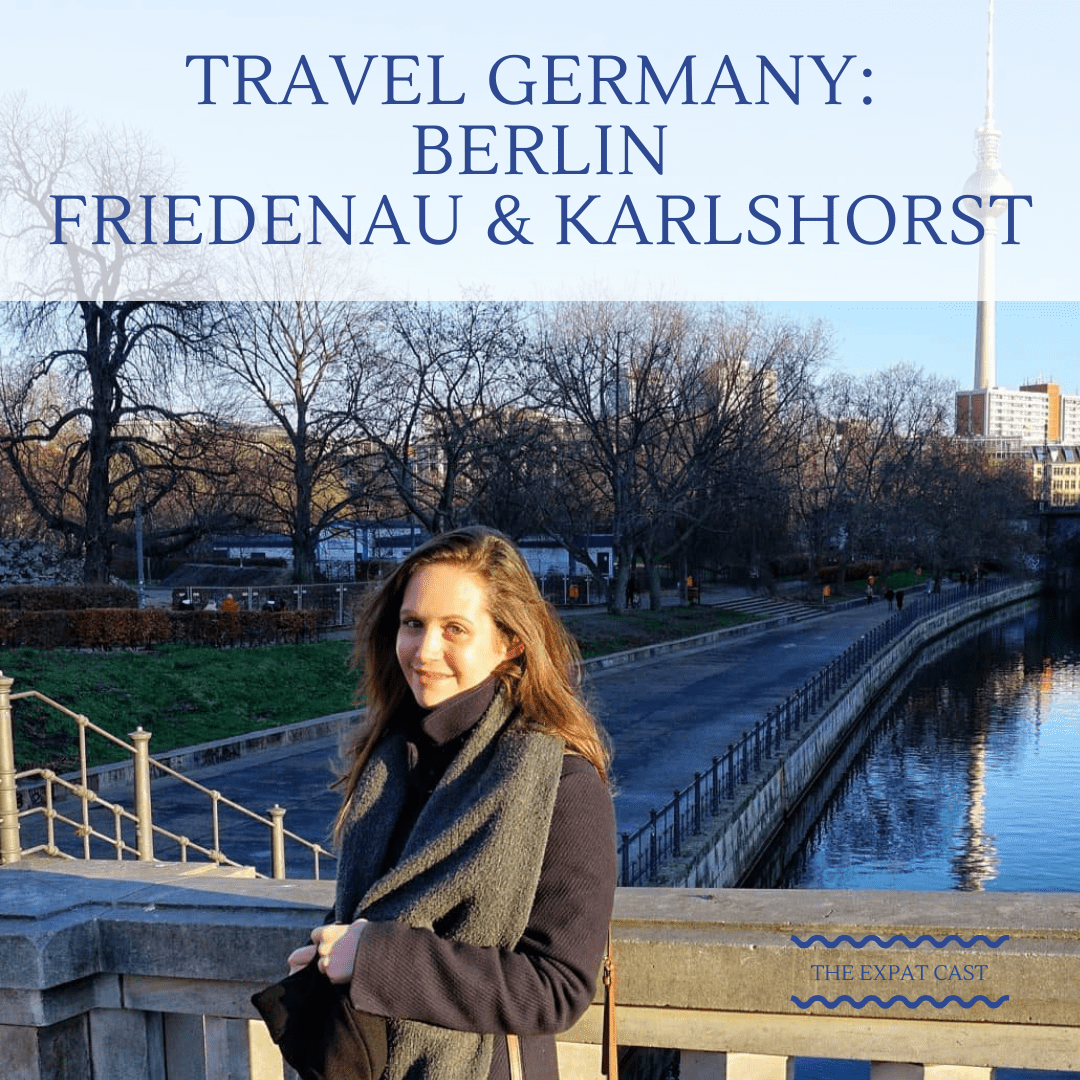 Season 5, Episode 15. In the Travel Germany series, different places across Germany are featured in interviews with expats who relocated there. 
Today, we learn about two Berlin neighborhoods: Friedenau and Karlshorst! Marguerite spent most of her life country hopping, but Berlin has captured her attention for 5 years and counting.In fact, it inspired her to start her blog, Berlin and Around, where she shares insider tips about Berlin.
She tells us why this metropolis is so unendingly interesting, and she specifically gets into details about two of the neighborhoods that she's called home.
To read all of her suggestions, visit the blog.
FIND MARGUERITE

On Instagram @berlinandaround
REVIEW
On Podchaser
On my website
CONNECT
Instagram @theexpatcast 
Twitter @theexpatcast