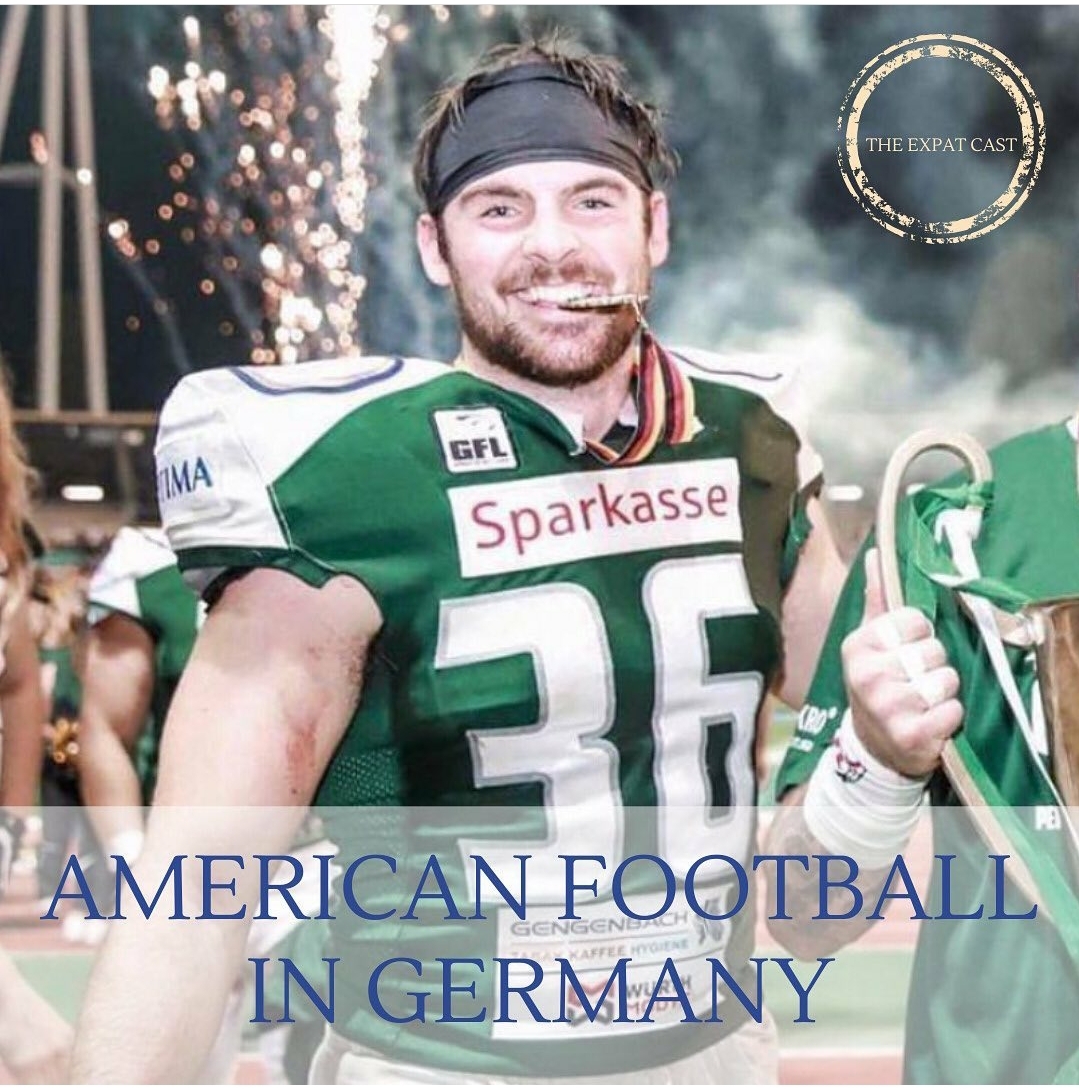 Season 4, Episode 1. We're back with season 4! And we're kicking it off by diving into the delightful world of American football in Germany.
Did you know that American football is played in Germany?
I didn't, and neither did today's guest, Nick Alfieri, until he got recruited by the Schwäbisch Hall Unicorns. Yes, you read that right, they're called the Unicorns. Yes, it's impossible to say that without smiling.
Nick's from Oregon, and he jumped at the chance to continue his football career after his college football career ended. He brought his other passion with him: film-making. In addition to playing for the Unicorns, Nick documents his experiences on his YouTube channel, and he's even made a documentary about American football in Germany.
Now, he's on The Expat Cast to tell us all about his experience as a Unicorn abroad.
Listen to the This American Life episode "The Show of Delights"
Check out the blog post about this episode.
FOLLOW NICK
On YouTube @NALF
On Instagram @nalfamale
Watch his video "Is it better to be in Germany or the USA right now?"
CONNECT
Instagram @theexpatcast 
Twitter @theexpatcast