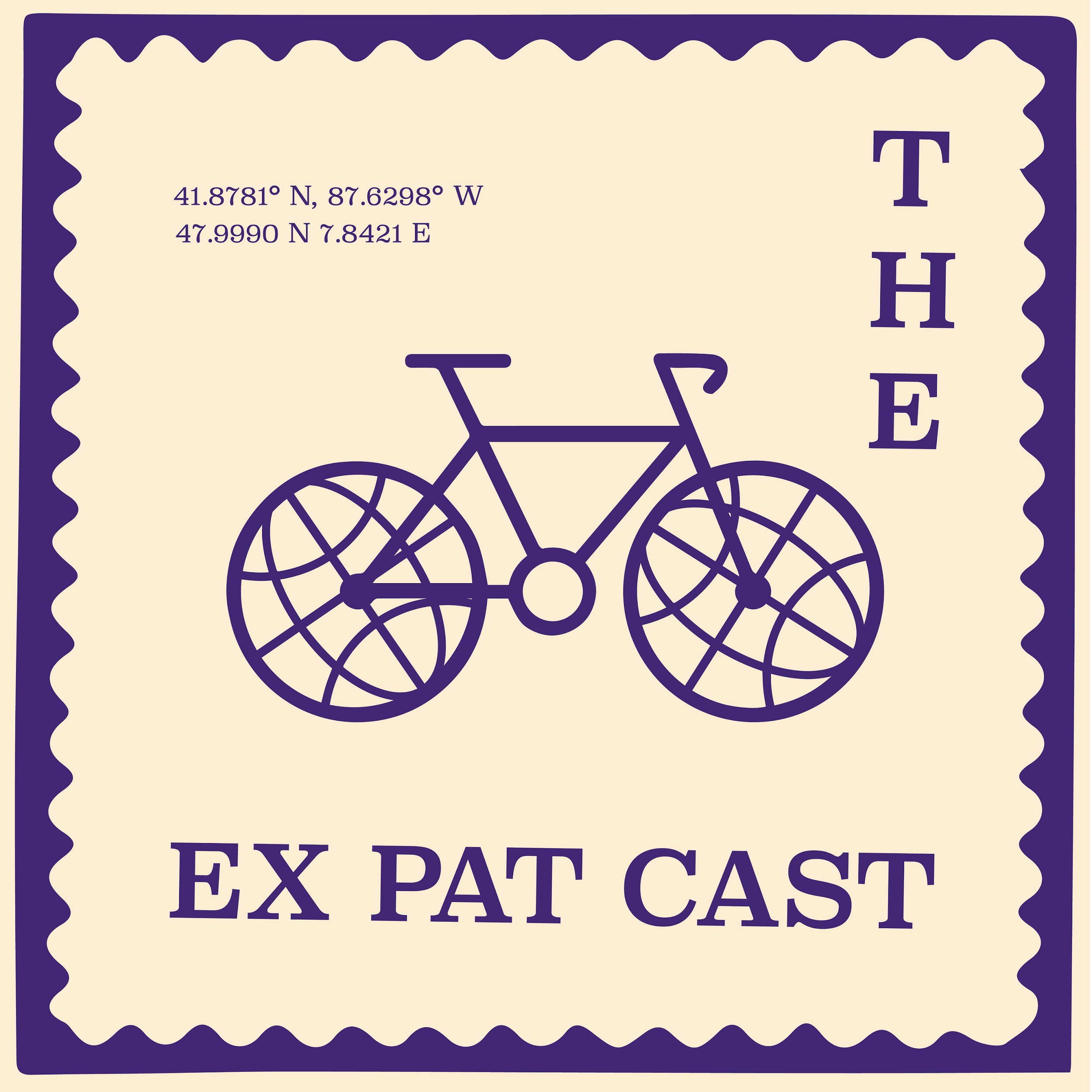 Season 3, Episode 17. Austria and Germany have a sensitive relationship. Picture a sibling rivalry, but with countries and cultures that have coexisted in varying states of war and peace for centuries.
Today's guest, Stefanie, grew up in Austria and, against all odds and cultural norms, married a German. *pause for gasps* The two live in Stuttgart, Germany, where Stefanie is experiencing a strange expatriation process after living in the UK for 16 years. Her identity and personality are a mixture of Austrian and British and Irish influences, which leads her to sometimes feel more like an outsider in Germany than she did in the UK, despite the fact that in Germany, she can speak her mother-tongue and her home country is just across a border a couple of hours away.
Stefanie delights us with a chat that manages to be both laugh-out-loud hilarious and thought-provoking. Highlights include us bonding over our love for the World's Largest Pig Museum and the perspective Stefanie's family's history gives her as a tour guide at a World War II museum in Stuttgart.
FOLLOW THE EXPAT CAST

Instagram @theexpatcast 
Twitter @theexpatcast 
INTERESTED IN STARTING YOUR OWN PODCAST?
Host your podcast on PodBean. Go to podbean.com/expat to get your first month with PodBean for free.
PodBean allows you to manage your episodes, check out statistics, and design a podcast website - AND they have some of the best customer service. If you're new to podcasting like I was, PodBean makes the whole process so much easier, and their live chat feature puts you in quick contact with helpful, patient customer service staff who don't judge you when you ask beginner's questions. ;)
NEED A CREDIT CARD?
Try N26. They're an online-only bank with free payments in any currency, free ATM withdrawals in Euros, and support staff in English, French, German, Spanish, and Italian.
I just did a bunch of research to choose my first-ever German credit card, and I ended up choosing N26. I set up my account entirely online in minutes, received my card earlier than anticipated, & now I can manage my credit card in a super sleek, English language app. It was incredibly easy & now I have something to use on my various travels!
Referral code: nicolep9184
SUBSCRIBE TO THE EXPAT CAST

COMMUNICATE
Got questions, comments, topic ideas, funny anecdotes? Email us at theexpatcast@gmail.com.