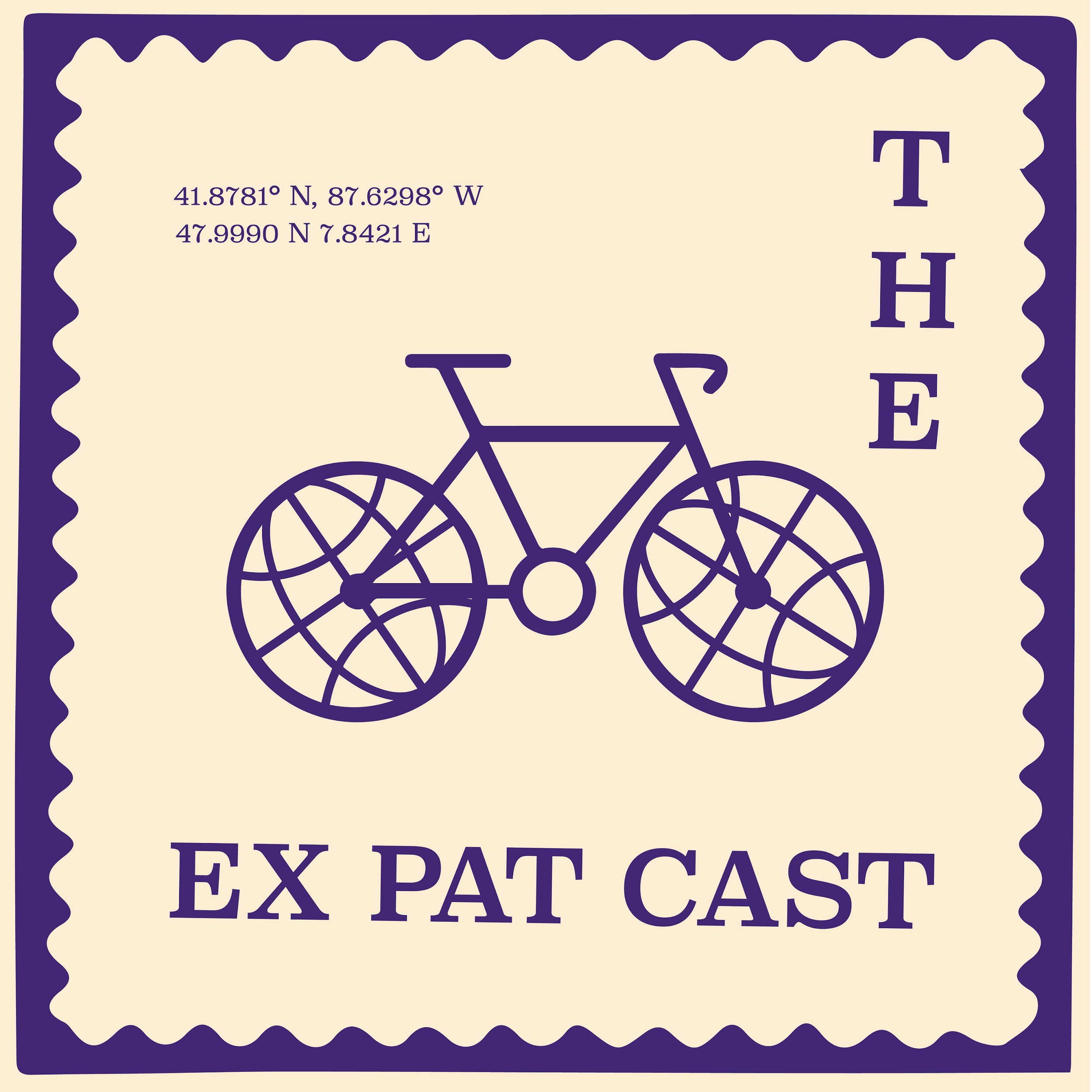 Season 3, Episode 15. The days are getting shorter, the weather is getting colder, and we're all getting lonelier.
The normal November blues are made that much more challenging when you're facing them in a foreign country. But fret not! You're not alone, even if you are lonely. Every expat has experienced a season of loneliness, and, dare I say, we'll all face them again at some point.
This week's guest is fellow expat and life coach Gabriela Encina, who brings us stories from her own life as well as the experiences of her clients. Gabriela talks us through some of the tips that have helped her and her clients as they navigate expat loneliness and strive to feel more connected in their new home country.
GABRIELA'S TIPS FOR EXPAT LONELINESS
Find the things you love to do and do them. Then, you will meet people who like those things as well and you'll have something in common to build a friendship off of.

Present yourself the way you are and don't try to be someone you're not. The kind of people you want to be friends with will accept you as you are.


If you make language-related mistakes when socializing in a foreign language, don't sweat it. The people who want to relate to you will find a way to understand you anyway.

Be open. Just because you don't click with someone immediately doesn't mean you can't develop something. Give people a second or even third chance to get to know them better.

Remember: The low points don't last forever! They end, and high points come.

Share your feelings, whether that's in a journal, with your loved ones back home, or with friends or potential friends where you're living now.

Learn what you want and where your priorities are. Not everyone needs a bunch of friends to be happy. Maybe you are happier to be home with a book than you are juggling multiple friend groups.
FIND GABRIELA

Online at gabriela-encina.com
Instagram @gabriela.expat.coach
Facebook @psgabrielaencina
FOLLOW THE EXPAT CAST

Instagram @theexpatcast 
Twitter @theexpatcast 
INTERESTED IN STARTING YOUR OWN PODCAST?
Host your podcast on PodBean. Go to podbean.com/expat to get your first month with PodBean for free.
PodBean allows you to manage your episodes, check out statistics, and design a podcast website - AND they have some of the best customer service. If you're new to podcasting like I was, PodBean makes the whole process so much easier, and their live chat feature puts you in quick contact with helpful, patient customer service staff who don't judge you when you ask beginner's questions. ;)
NEED A CREDIT CARD?
Try N26. They're an online-only bank with free payments in any currency, free ATM withdrawals in Euros, and support staff in English, French, German, Spanish, and Italian.
I just did a bunch of research to choose my first-ever German credit card, and I ended up choosing N26. I set up my account entirely online in minutes, received my card earlier than anticipated, & now I can manage my credit card in a super sleek, English language app. It was incredibly easy & now I have something to use on my various travels!
Referral code: nicolep9184
SUBSCRIBE TO THE EXPAT CAST

COMMUNICATE
Got questions, comments, topic ideas, funny anecdotes? Email us at theexpatcast@gmail.com.