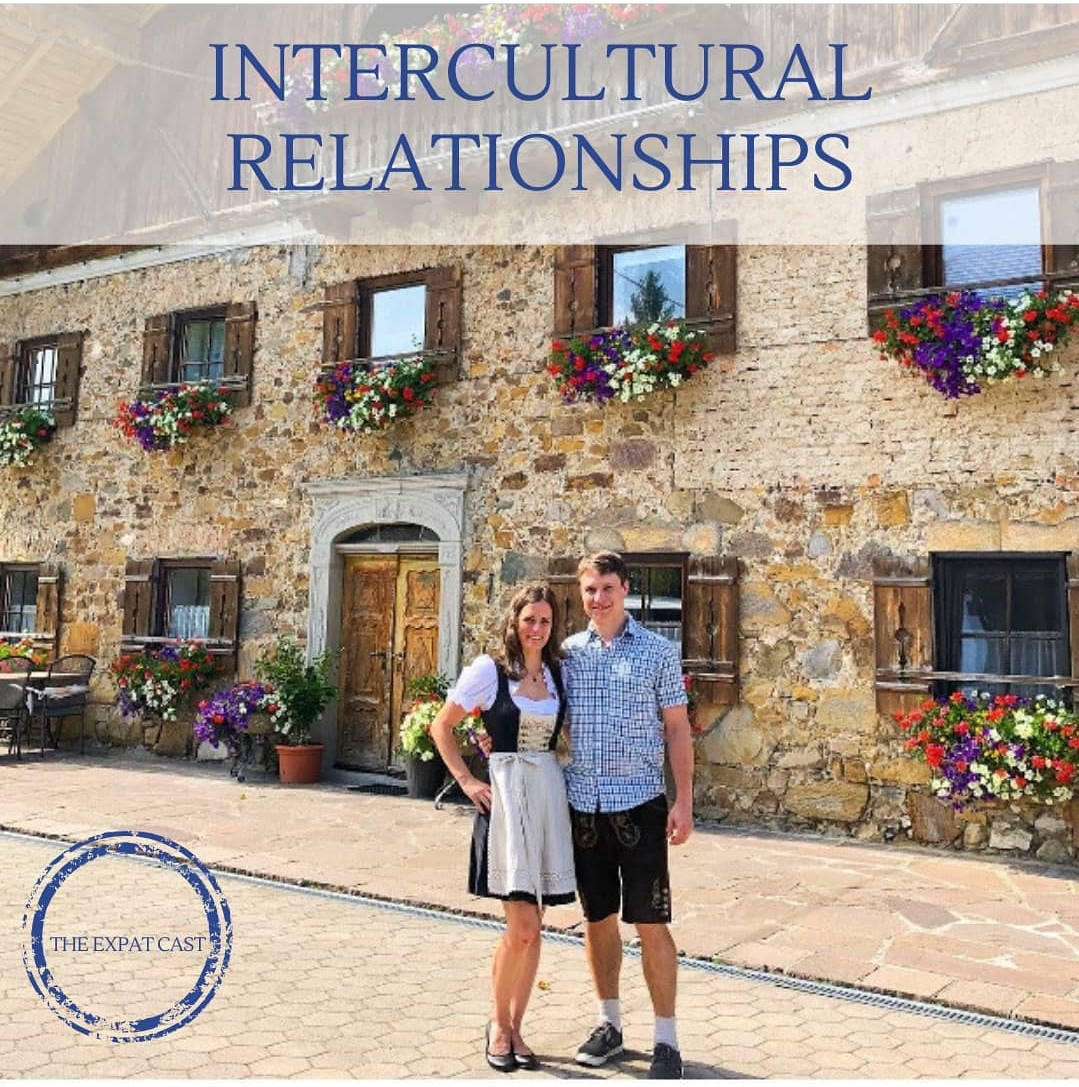 Season 3, Episode 14. "You're always going to have one set of parents or family who is sad because they're missing their son or daughter."
Katie, an American, is married to an Austrian. Their relationship has been colored by what language they communicate in and where they live - in the US, in Austria, and now as digital nomads. Although sometimes it is as magical as taking twirling in the Austrian Alps, singing songs from The Sound of Music, there are numerous challenges that come up when you are in an intercultural relationship.
Katie comes on the podcast to talk about all the messy challenges that are inevitable for relationships like hers. But it isn't all heavy! We also giggle about how wearing house shoes, as is common in Austria, really throws a wrench in your outfit choices, and Katie tells us the wild story of how her and her husband met, which is honestly the kind of story that makes me want to believe in fate.
If you like this topic, check out our Valentine's Day 2019 episode about Long-Distance Relationships
You can hear more about Katie's job as a translator for German genealogical documents here.
FIND KATIE
On her website
On Instagram @ACultureAPiece
On Facebook @ACultureAPiece
On Twitter @ACultureAPiece
CONNECT
Instagram @theexpatcast 
Twitter @theexpatcast