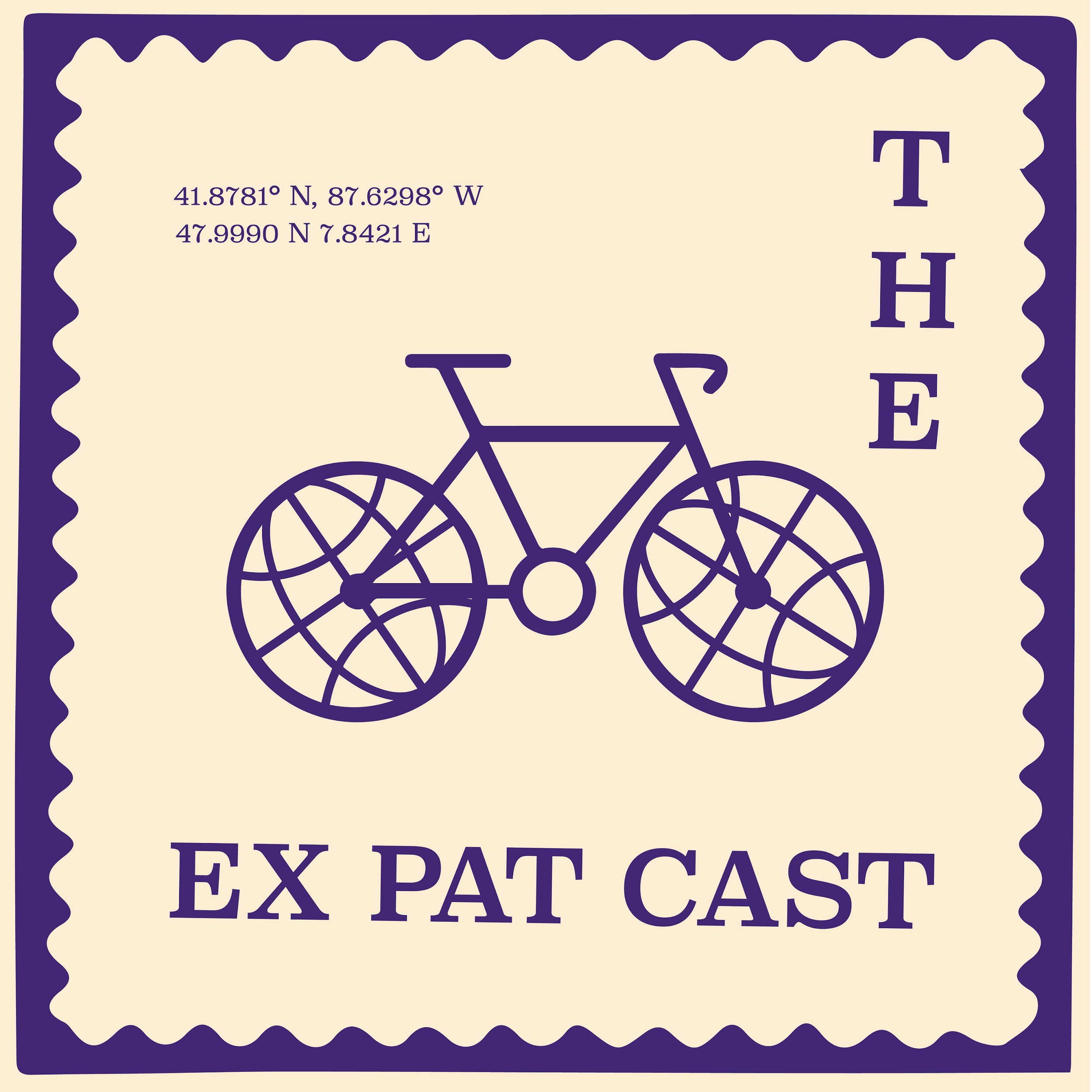 Season 3, Episode 14. "You're always going to have one set of parents or family who is sad because they're missing their son or daughter."
Katie, an American, is married to an Austrian. Their relationship has been colored by what language they communicate in and where they live - in the US, in Austria, and now as digital nomads. Although sometimes it is as magical as taking twirling in the Austrian Alps, singing songs from The Sound of Music, there are numerous challenges that come up when you are in an intercultural relationship.
Miscommunication and pop culture references that fall flat are daily struggles, and things get really serious when it comes to arranging where to celebrate holidays and how to build traditions that work for both of you. And that's without adding kids to the picture - but if that's a part of the plan, then how the heck do you negotiate a plan that works for you as well as your extended families?
Katie comes on the podcast to talk about all the messy challenges that are inevitable for relationships like hers. But it isn't all heavy! We also giggle about how wearing house shoes, as is common in Austria, really throws a wrench in your outfit choices, and Katie tells us the wild story of how her and her husband met, which is honestly the kind of story that makes me want to believe in fate.
MORE ON LOVE
Our Valentine's Day 2019 episode about
Long-Distance Relationships
 FOLLOW THE EXPAT CAST

Instagram @theexpatcast 
Twitter @theexpatcast 
INTERESTED IN STARTING YOUR OWN PODCAST?
Host your podcast on PodBean. Go to podbean.com/expat to get your first month with PodBean for free.
PodBean allows you to manage your episodes, check out statistics, and design a podcast website - AND they have some of the best customer service. If you're new to podcasting like I was, PodBean makes the whole process so much easier, and their live chat feature puts you in quick contact with helpful, patient customer service staff who don't judge you when you ask beginner's questions. ;)
NEED A CREDIT CARD?
Try N26. They're an online-only bank with free payments in any currency, free ATM withdrawals in Euros, and support staff in English, French, German, Spanish, and Italian.
I just did a bunch of research to choose my first-ever German credit card, and I ended up choosing N26. I set up my account entirely online in minutes, received my card earlier than anticipated, & now I can manage my credit card in a super sleek, English language app. It was incredibly easy & now I have something to use on my various travels!
Referral code: nicolep9184
SUBSCRIBE TO THE EXPAT CAST

COMMUNICATE
Got questions, comments, topic ideas, funny anecdotes? Email us at theexpatcast@gmail.com.