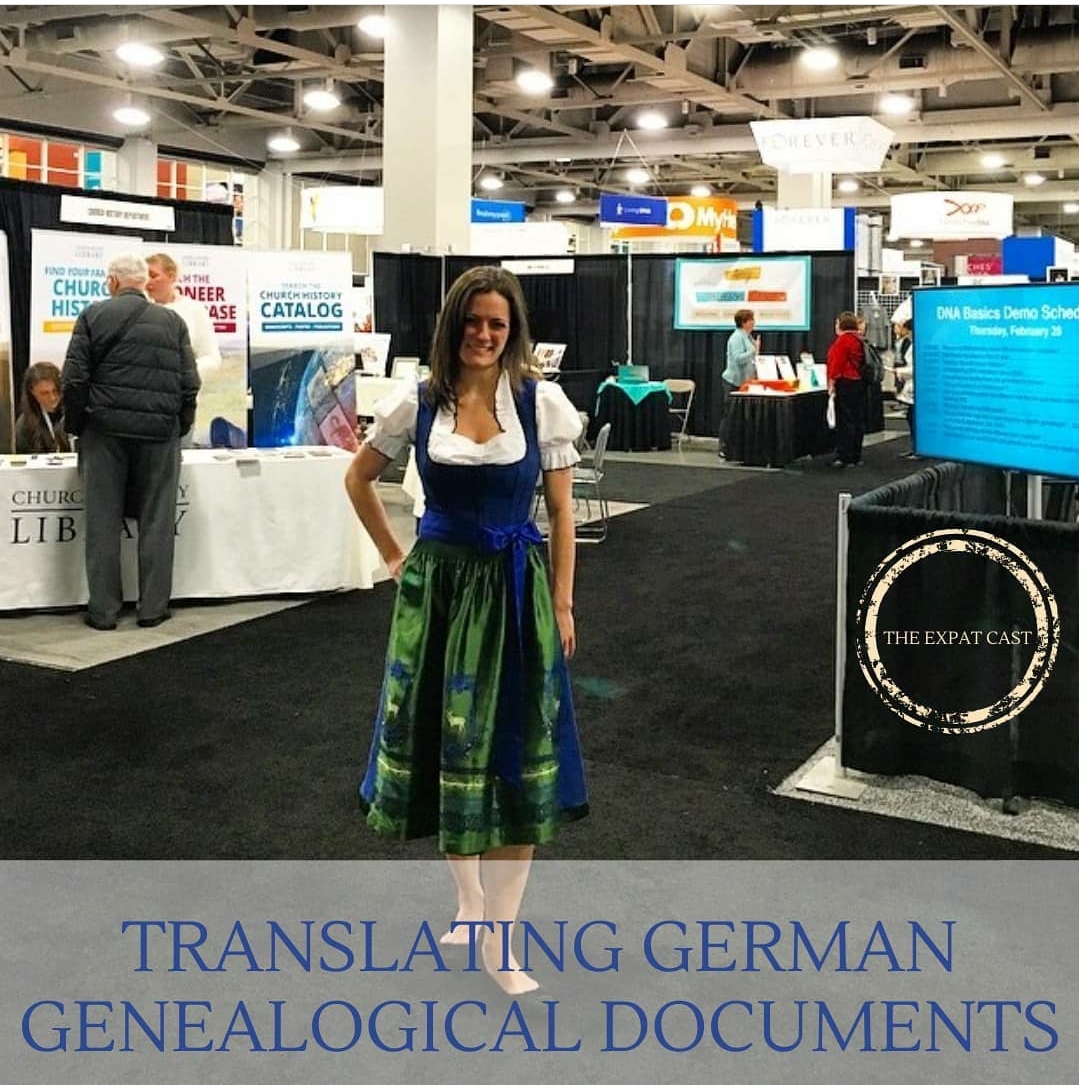 Season 3, Episode 23. After I had Katie on as a guest for the episode called Intercultural Relationships, I knew I had to have her on again to talk about her day job. Katie spends her days deciphering and translating old German handwriting from different genealogical documents. 
Individuals researching their German ancestry - or individuals who just stumble across their great-great-grandma's diary - come to Katie to bring these original documents back to life. With her fluency in German, her knowledge of old German terms, and her specialization in reading the old handwriting, Katie's job lets her dive into the colorful personal histories of people who lived years, decades, and even centuries ago.
In the episode, Katie and I geek out about two TV shows: Outlander (available on Netflix) and Finding Your Roots (from PBS).
FIND KATIE
Online at SK Translations
Take her course on German handwriting
Read her book, Tips and Tricks of Deciphering German Handwriting
CONNECT
Instagram @theexpatcast 
Twitter @theexpatcast