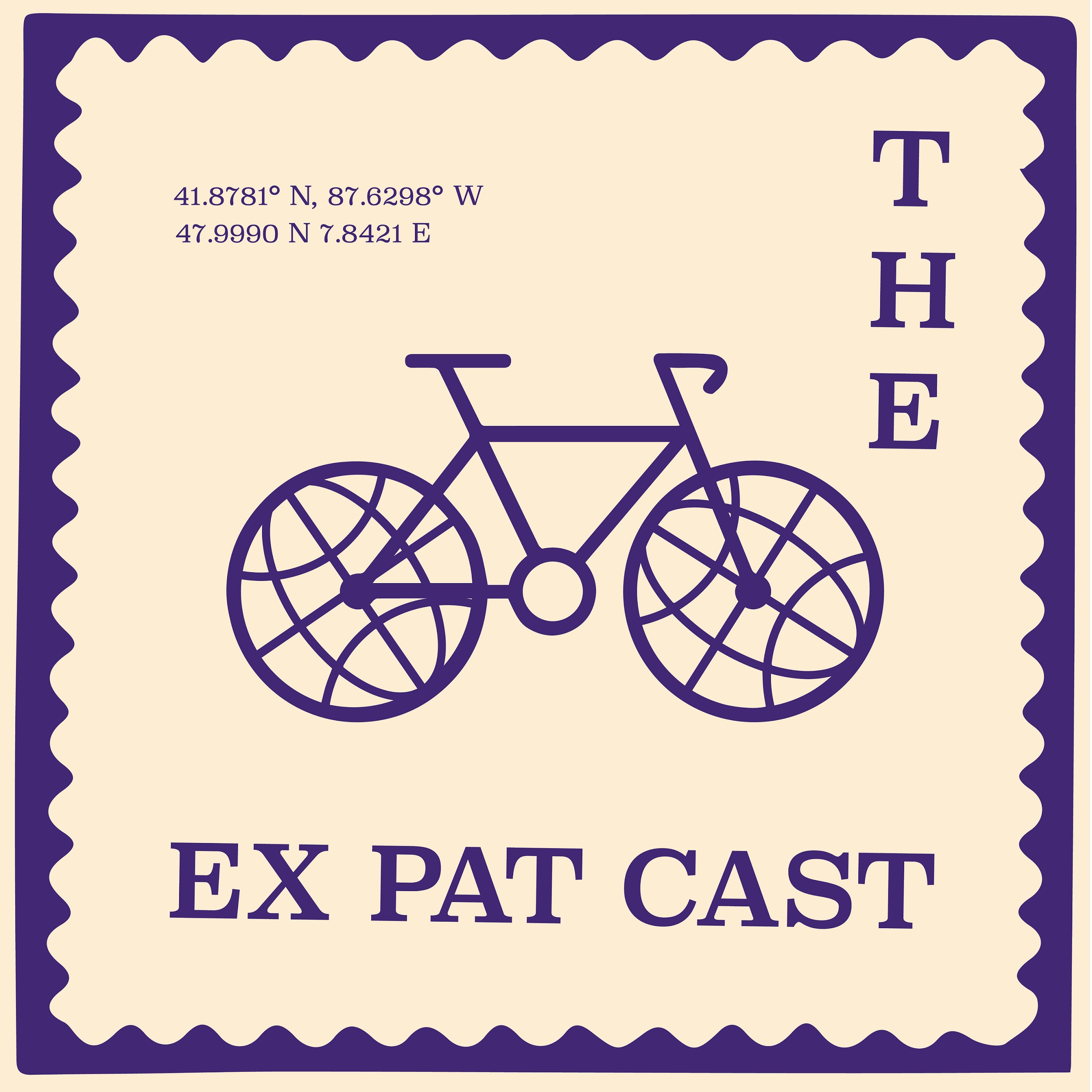 Season 4, Episode 8. Brandi decided to move on from her life in California. She sold most of her things, packed up her cat, and moved to Germany in the heat of summer. It was a one-way-ticket kind of move, an open-ended relocation. She'd start with German courses and go from there.
Nine months later, Brandi was back in the States. Her move started out magically, exactly as she'd imagined it - biking to language course, learning German alongside classmates from around the world, finding her way quickly into a warm community. But somewhere along the way, life in Germany became a struggle beyond what was acceptable.
Brandi is here to share with us how she came to recognize that her expat journey wasn't the story she was hoping for. Her experience was one of too many apartments, of suitcases scattered across a country, of half-job offers and no moment where everything fell into place. Things weren't working out, and her location became more and more vital as a global pandemic began to spread. As life took her in a direction that put expat life on hold, Brandi shares how she made peace with the events via recasting the story of her life in a new lens.
CORONAVIRUS TRANSLATION HELP FORM

If you need help translating Coronavirus related local news stories from German - or if you can offer to help translate news stories from German - click here.
FIND BRANDI

On Instagram @girlgoesnomadic
FOLLOW THE EXPAT CAST

Instagram @theexpatcast 
Twitter @theexpatcast 
INTERESTED IN STARTING YOUR OWN PODCAST?
Host your podcast on PodBean. Go to podbean.com/expat to get your first month with PodBean for free.
NEED A CREDIT CARD?
Try N26. They're an online-only bank with free payments in any currency, free ATM withdrawals in Euros, and support staff in English, French, German, Spanish, and Italian.
Referral code: nicolep9184
SUBSCRIBE TO THE EXPAT CAST

COMMUNICATE
Got questions, comments, topic ideas, funny anecdotes? Email us at theexpatcast@gmail.com