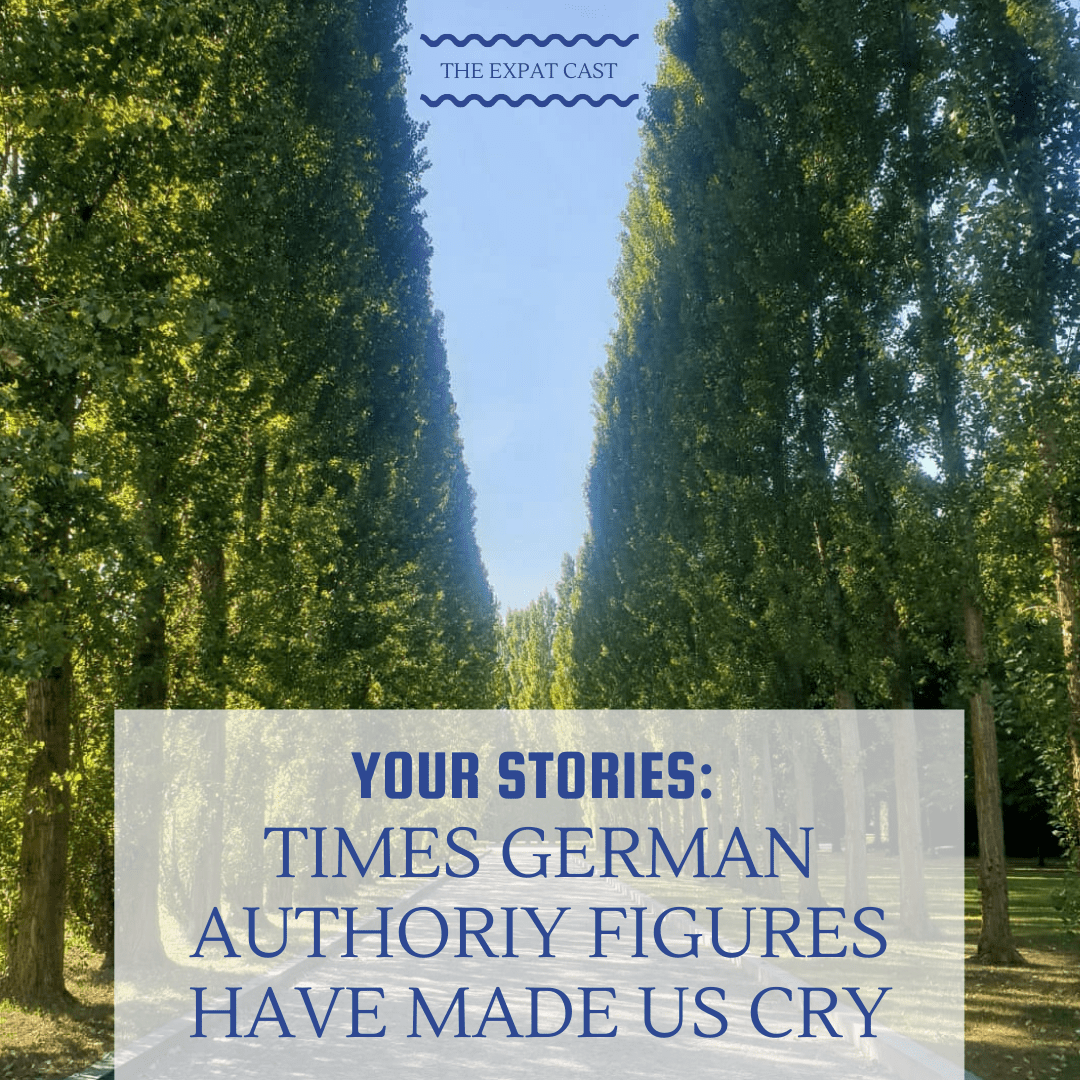 Season 5, Episode 25. Cheers to 3 years of The Expat Cast, 125 episodes, 5 seasons!
This season finale, we're marking the occasion by diving into a touchy topic: I collected your stories of times German people of authority have made you cry.
It happened at the foreigner's office, in banks, in doctor's offices, at the customs office, on the train. It happened, surprisingly, far more in bigger cities and towns than smaller towns and villages. It happened even to people who speak fluent German.
We hear your stories, try to identify some patterns, and above all, provide tips and coping mechanisms. This episode is a conversation starter, a window into our experience, and a set of ideas and tools for fellow foreigners preparing to experience upsetting moments like this themselves.
This episode is a continuation of the theme presented in the earlier episode Times German Authority Figures Have Made Us Cry.
This episode is sponsored by Horbach Expats. Join Horbach Expats and The Expat Cast for an event on Thursday, July 1 at 19 CET all about financial planning for US Americans living in Germany! Register here.
This episode is sponsored by Lingoda. Read more about them on the blog or sign up for the sprint with the code EXPATCAST1 for 20€ off!
CONTRIBUTORS

Andrea of @Living.Deliberately.Today
Claudio of @zerowastestoriesofficial
Patrick of Learnezee
Madalina of Relosophy
Lawin of @PopYourCulturalCherry
Shaun of The Germany Experience
REVIEW
On Podchaser
On my website
CONNECT
Instagram @theexpatcast 
Twitter @theexpatcast